Leg Surgery in Turkey
Home » Leg Surgery »
Cosmetic Problems of the Leg
Common cosmetic problems of the legs include: 
Thick calves
Thin lower legs
Bow-leggedness


Thick calves
If you need information regarding  bow-leggedness surgery please click this link.
Surgically slimming legs utilizes a more sensitive and refined version of liposuction with thinner tools to be able to delicately contour the legs.
This method can be used for patients with excessive adipose tissue. It removes the excess fat to contour the legs. However, it may not be available for some patients with insufficient fat tissue. The feasibility of the treatment can be definitively determined after a physical examination. It is possible to shape thick legs under either condition, the only difference will be the applied method.
Thin lower legs 
We use silicone prostheses to augment the skinny calves and legs. These prostheses will last a lifetime. They will not require maintenance or further doctor's examinations. We will insert the prosthesis through an incision from the back of the knee. We use dissolvable surgical sutures, which do not need to be removed by the physician. The sutures will be spontaneously absorbed without leaving any surgical scars. Leg Slimming Surgery
Bow-Leggedness
There are two modes of treatment available for bow-legged patients: silicone implants or fat injection. These two methods can be used separately or simultaneously. It is also possible to correct bow-leggedness through fat injection only. Leg Slimming Surgery
We treat the majority of our patients with silicone implants. However, it is possible to combine prostheses with fat injections as prostheses alone are sometimes insufficient to correct the shape of the leg. We use fat injection to support the results of implants and thus, obtain satisfactory outcomes.
Bow-leggedness correction can be performed under general or local (below-the-waist) anesthesia. The operation is very simple and practical. It takes approximately 45 minutes. This operation needs to be performed in a fully equipped hospital.
You can go back to normal physical activity and even physical exercise only 2 weeks after the operation. You will be discharged on the same or the following day. You will not require adjustments in the future. You will only need to come in once for a postoperative follow-up.
I have observed that my patients have certain fears since this procedure is not very common. I can tell you that you don't need to worry. I, as a physician that frequently performs this procedure, can guarantee you that you will have a short and comfortable recovery process.
The most obvious benefit of this operation is the increased self-confidence of the patient.
Bow-leggedness can be surgically treated after 15 years of age with the consent of the parents. Some people have naturally thick legs, which can cause gait abnormalities. Cosmetic leg surgery will be useful in medically treating such patients. This treatment is not restricted by age, and even elderly patients can easily be treated.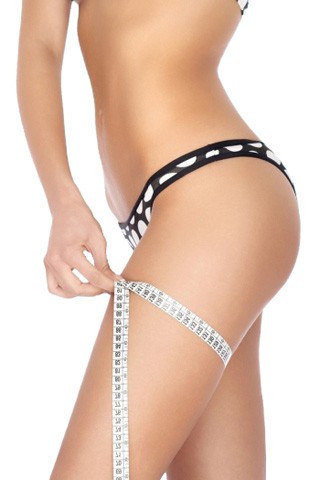 Cosmetic Leg Surgery Prices 
The main determinant in surgery pricing will depend on the surgical method. Using fat injection, silicone implants or liposuction will reflect differently to the price. It is even possible that a combination of different methods will be used, hence, it is not possible to provide a standard average price estimate. Leg Slimming Surgery
Another factor that determines the price of the operation is the hospital in which the procedure will be performed. If you visit us at our Nisantasi office, we can provide you with a better price estimate after a free consultation examination or if you send us clear photos of your legs through e-mail. Visual examination will give us an idea on which surgical technique will be required, and it will be possible to provide you with a more realistic price. Leg Slimming Surgery